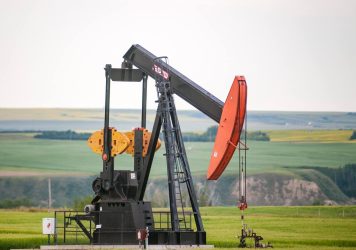 The Best Oil and Gas Injection Tubing: Injectorplex
The oil and gas industry has been a critical industry for the development of the modern society we enjoy today. It has given us numerous opportunities and products that would be hard to live without. Plastic is one of these products, and it's also one of the products that help keep the oil and gas industry moving. Inplex manufacturers custom plastic tubing that is industry-changing. Today we cover why Inplex offers the best oil and gas injection tubing: Injectorplex.
What is Injectorplex?
One of the best injection tubing options available on the market is Injectorplex oil and gas injection tubes. Injectorplex is a custom plastic tubing that replaces steel tubing used previously. Why use expensive stainless steel tubing when you could be using state-of-the-art Injectorplex oil and gas injection tubing that is cheaper and maximizes the throughput of your drilling site?
Injectorplex is a cutting-edge solution to improve the Oil and Gas Industry. Learn more about how Injectorplex is a unique Inplex product in our blog: How is Injectorplex Unique to Inplex.
Why Choose Injectorplex for Oil and Gas Injection Tubing?
Injectorplex not only replaces but surpasses stainless steel oil and gas injection tubing. Injectorplex is tough and versatile, getting the job done regardless of drilling conditions. The versatility and durability of Injectorplex offer a longer life cycle, easy convertibility, lower cost, and a greater return on investment than traditional stainless steel oil and gas injection tubing.
Stainless steel oil and gas injection tubing has long been a significant bottleneck in the extraction process. Stainless steel is both expensive and unreliable — an awful combination. Even when stainless steel oil and gas injection tubing is working as intended, it has a woefully short life cycle and requires near-constant replacement.
With Injectorplex, oil and gas drilling companies can cut costs and improve the quality of their drilling equipment, in even the most extreme drilling conditions.
Custom Plastic Tubing Manufacturing
Inplex has been manufacturing extruded custom plastic tubing and profiles for over 50 years. We consistently exceed expectations, holding ourselves to impossible standards as we manufacture incredible products with a focus on dependability and responsibility. Our tubes are made of up to 25% recycled materials!
The Injectorplex oil and gas transport tubes are manufactured with finite-precision for each individual purpose. Speak with our custom plastic experts to determine the tubing size or reel lengths you require, and then we will custom manufacture Injectorplex tubing to your exact specifications. Count on Inplex to exceed your project expectation, whatever they are! You'll quickly understand how the Inplex process is superior through our continued focus on quality and customer service. We will show you why Injectorplex tubing is the solution to reduce both your costs and your carbon footprint.
Once you've received and installed your product, Injectorplex will greatly improve your site operations without affecting the environment. It will increase your profit while decreasing your carbon footprint. It performs in whatever harsh drilling conditions you face with a much longer lifespan than the previously used steel injection tubing.
Incomparable Oil and Gas Injection Tubing Features
Injectorplex's feature list is extensive. Injectorplex oil and gas injection tubing can:
High temperature of continuous use (300°F)
Excellent chemical resistance to solvents, acids, bases and
oil fluids on high temperatures
Excellent resistance to permeability to hydrocarbons
and other fluids
Resistance to or accumulation of paraffin
Excellent mechanical properties and resistance to flow (creep)
High hardness and rigidity
Excellent resistance to hydrolysis/water absorption
Dimensional Stability
Resistance to all types of fuels, solvents, acids,
bases at high temperatures
Excellent resistance to permeation of fluids
Excellent corrosion resistance
Resistant to H2S and CO2
High resistance to paraffin buildup
Excellent dimensional stability and mechanical strength
and impact at high temperatures
Inherently flame retardant (UL 94 V-0 at 0.4mm)
Significantly lower specific density than metal
Chemical resistance with a minimal attack or swelling even
under high temperatures
Resist: acids / bases pH 2 to 12
3Resists: automotive fluids – refrigeration, transmission
and brake
Resist: alternative gases and fuels (methanol, ethanol)
Resists: Hydrolysis
Injectorplex injection tubing is also extremely rigid. Mechanically, it provides optimal dimensional stability, mechanical strength, and impact resistance. Injectorplex comes in two different types of capillary tubing depending on your oil and gas injection tubing needs.
Kryptonite Capillary Tubing
Injectorplex Kryptonite capillary tubing is a linear, semicrystalline, impact-modified engineering thermoplastic with excellent thermal stability, steadfast toughness, and brilliant chemical resistance. Kryptonite also offers impact resistance, substantial mechanical strength, unmatched dimensional stability, a low coefficient of friction, low shrinkage, creep resistance at high temperatures, a maximum continuous use temperature of 300° F, low moisture absorption, and solid electrical properties.
Compared to other materials, it is relatively impermeable to both liquids and gasses. Kryptonite's high tensile elongation, hardness, rigidity, and resistance to hydrolysis, heat, corrosion, oxidation, and paraffin buildup will keep it running long-term under the most onerous conditions.
While Kryptonite's maximum continuous use temperature is 300° F, it still has high chemical resistance to solvents up to 340° F — including acids, bases, alternative and conventional fuel sources, and petroleum. Kryptonite is well-suited to replace metals and complies with RoHS, PFOS, and PFOA regulations. It also will not kink and weighs a fraction of stainless steel strings. Kryptonite can also be milled without balling up.
| | |
| --- | --- |
|  Specific Gravity |  1.264 g/cc |
|  Density |  .0452lb/in3 |
|  Water Absorbtion |  .0300% |
|  Hardness Rockwell M |  41.0 |
|  Tensile Strength at Break |  7250 |
|  Coefficient of Friction, Dynamic |  200 |
|  Flexural Strength |  11,500 PSI |
Kryptonite Capillary Tubing provides even more protection against environmental threats. When you are drilling in the harshest environments, you want to choose Kryptonite Capillary Tubing for your oil and gas injection tubing material.
Switch to Injectorplex Today
Injectorplex provides perpetual reliability in the most brutal H2S environments. Our advanced polyamide tubes have maximal flexibility and resistance to temperature and abrasion. Injectorplex oil and gas transport tubes are made of up to 25% recycled materials and still will not crack, corrode, or pit like stainless steel.
Using Injectorplex will pay dividends right away. The lightweight, abrasion-resistant Injectorplex system is inexpensive and easy to install, reducing downtime spent replacing tubes. Our tubes are well-suited to most installations, from surface lay and horizontal drilling to conventional trench, plow-in, and capillaries.
Choose Inplex for your Oil and Gas Injection Tubing Needs
Inplex has been serving the Oil and Gas industry for many years and has built a reputation with top-of-the-line oil and gas injection tubing products like Injectorplex. Our commitment to quality, exact specifications, and innovation yield superior custom products that enable our partners to maximize output and increase profitability. There's a reason so many turn to Injectorplex for their oil and gas injection tubing solution.
Our work with Injectoplex has also led us to participate in the Southwestern Petroleum Short Course Association Conference for many years. Each year experts and professionals across the country in the oil and gas industry convene to discuss breakthrough products and methods like Injectorplex.
Our team of dedicated customer service professionals is available to answer any questions you have and help you find the right products for your oil and gas tubing injection requirements. Speak with one of our experts today to request a quote or learn how you can switch to Injectorplex!
Back to Blog