Acrylonitrile Butadiene Styrene (ABS)
ABS is a common lightweight thermoplastic polymer. It is a rigid, versatile, high-impact plastic that is well-known as the material used for creating playground and exercise equipment parts.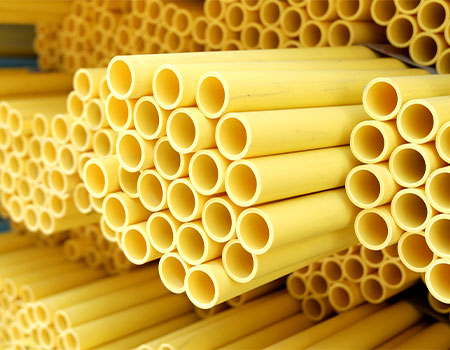 ABS (Acrylonitrile butadiene styrene) is best suited for working in low temperatures and can be used for many mechanical purposes.
It can be formed to nearly any shape or size. ABS is an excellent option for plastic tubing and is available in its natural amber or off-white, as well as in a variety of custom colors.
When it comes to environmental concerns, ABS stands out as a highly recyclable product. It can be melted down and reformed without major degradation. 
Many companies also choose ABS over other plastics because of its strong resistance to chemical and physical damage. Golf club manufacturers use ABS to build clubs because it has powerful impact absorption. It's also used to create different kinds of automotive and fitness equipment parts.
ABS is lightweight, easy to work with, inexpensive, and impervious to rotting and corrosion. Overall it is a solid choice for everyday projects.
Have any questions about our usage of ABS in plastic extrusion? Get in touch today!