All Your Plastic Extrusion Needs for Electrical Utilities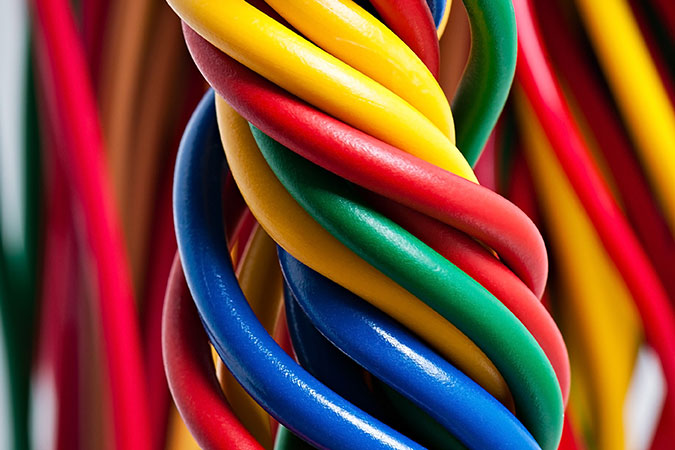 Find Superior Plastic Jacketing & Coating 
Inplex plastic extrusion coating is ideal for continuous lengths of flexible tubing, wiring, or metal bars. Plastic coated metals last longer and can withstand harsh conditions, which are easier for workers and consumers to handle. 
Materials that conduct electricity and heat can be made safer and simpler, without compromising quality. With custom extruded plastic coating and plastic jacketing, you can find the right jacketing solution for your metal wiring, bars, and tubing needs.
Our Dual Color expertise means we can incorporate different colors into one continuous coating. Meanwhile, our Dual Durometer capabilities allow us to implement different hardnesses, providing a flexible or rigid coating.
Here are some of our most popular custom plastic extrusion services for the electrical industry:
Guy Wire Guards

U Channels

Raceways

Busways

Coated Wire

Coated Conduit
Additional industries we serve
We welcome projects that challenge us to embrace new market segments. Please contact us to share more about your next custom project.