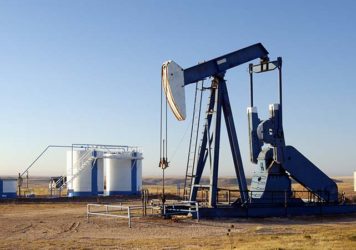 Injectorplex Titan & Kryptonite Capillary Tubing for the Oil and Gas Industry
Stainless steel has been around in one form or another since 1913. It has proved immensely useful in the century since its invention, including in the manufacturing of oil and gas transport tubes. But isn't it about time for something better to come along? Enter Injectorplex, a proprietary solution created by Inplex Custom Extruders specifically for oil and gas injection tubing. The benefits of using Injectorplex instead of stainless steel are manifold. Whether you're looking to lower material costs, enhance convertibility, lengthen product life-cycles, or reduce your carbon footprint, Injectorplex proves superior in virtually every facet of performance. Here are a few more reasons why Injectorplex is the best choice for the drilling and oil industry and why you should switch from stainless steel today.
1. Durability
Put simply, Injectorplex provides incredible toughness and rigidity at high temperatures that stainless steel cannot match. On a practical level, this means that Injectorplex tubes will not pit, crack, or corrode like stainless steel. In addition, our state-of-the-art polyamide Injectorplex tubes boast superior mechanical strength and an improved strength-to-weight ratio.
2. Versatility
Manufactured in the harshest H2S environment, Injectorplex maintains dimensional stability and mechanical strength in temperatures of 300°F and above. In addition, Injectorplex is resistant to a slew of chemicals and compounds, including H2S and CO2, and prevents paraffin buildup and hydrolysis.
Injectorplex oil and gas transport tubes are manufactured according to customized requirements, ensuring that you will receive the tubing size and reel lengths you require. Combined with their ability to operate at high temperatures, this allows Injectorplex tubes to find uses in a variety of drilling environments.
3. Ecologically Friendly
There are two major reasons why Injectorplex's environmental performance exceeds that of traditional stainless steel tubing.
First, the longer life cycle of Injectorplex tubing not only benefits oil and gas companies by lowering their need for costly repairs and reorders but also lessens the total quantity of capillary tubes that must be manufactured to meet industry demand.
Second, even when manufactured from scratch, Inplex TITAN and DUAL TITAN injection tubes are created using up to 25% post-industrial recycled content, providing more efficient performance while simultaneously lowering your carbon footprint.
The Two Types of Injectorplex Tubing
W

ith the benefits of Injecto

rplex capillary tubing out of the way, let's move on to the difference between the two types of solutions that we offer.
Titan Capillary Tubing
Built to provide maximum power at a great value, Injectorplex Titan tubing offers excellent thermal and chemical resistance properties to help you avoid the expensive maintenance and repairs that normally result from cracking and corrosion. Boasting excellent burst performance and maintaining functionality in the harshest of H2S environments, Titan tubing allows for superior flexibility and ensures that the tubing will withstand the test of time. Dual Titan tubing adds tandem cavity use along with simultaneous bi-directional operation while maintaining all the benefits of Titan tubing. Drilling projects in need of multiple cavity access will especially benefit from the Dual Titan capillary tubing option.
Injectorplex Kryptonite Capillary Tubing
Upping the ante, Injectorplex Kryptonite tubing contains an impact-modified semi-crystalline structure that provides much stronger impermeability to gases, hydrocarbons, and other liquids as compared to other materials like stainless steel.
Injectorplex Kryptonite also sports superior thermal stability and toughness along with excellent flame and chemical resistance, the latter of which protects against acids, bases, automotive fuels, and petroleum fluids, and all solvents below 340°F.
Injectorplex Kryptonite tubing is much lighter than stainless strings and, at 45 pounds per thousand feet, it will not kink. Injectorplex Kryptonite tubing can be milled and will not "ball up" the way that stainless material does.
How to Order Injectorplex Tubing
With our focus on quality and customer service, we're confident that you will benefit from making the change to Injectorplex for all of your oil and gas capillary tubing needs. Please feel free to contact us directly or request a quote to begin the process of finally switching from stainless steel today.
Back to Blog