Custom Extrusion: Quality Tubing for Cleaning and Hygiene
Our tubes move cleaning fluids to kitchen surfaces and windows, bathrooms and showers, and more personally – your teeth and gums!  Custom extruded tubing is essential when it comes to manufacturing effective cleaning and hygiene products. These tubing products can be used in a wide variety of applications — kitchen soaps, bathroom cleaners, personal hygiene products, and more, can all be optimized with quality extruded tubing.
Custom Extruded Tubing for Cleaning and Oral Hygiene Products
Our tubing can be used in:
Water supply lines
‌Flexible and rigid pipes
‌Showerheads and faucets
‌Dip tubes for cleaning bottles
Built-in soap dispensers
Oral hygiene products
‌Water Supply Lines
‌Using semi-rigid and rigid tubing in a customer's home's plumbing systems keeps their water clean and their family healthy. Traditional metal piping can leach rust and other contaminants into the water. Metal pipes tend to rust or corrode, leading to expensive replacement costs.
‌
‌Flexible and Rigid Pipes
‌Rinsing and draining is a key component of any thorough cleaning process. Flexible tubes make it easy to connect water to hose lines (for cleaning cars, gutters, sidewalks, and home exteriors) and make for effective, durable drain pipes. These tubes don't rust, and they can be cleaned as easily as traditional metal drain pipes. Flexible tubing made from polypropylene and high-density polyethylene is easy to install and change. It can be snaked through the walls, eliminating the need to tear open existing structures or remove them entirely. During bathroom and kitchen remodels, these tubes make the job easier and less time-consuming.‌
Shower Heads
‌Flexible showerheads provide a more luxurious experience for your customers. Custom extruded flexible tubing increases the range of these showerheads. These showerheads are great for people with disabilities and mobility issues that require them to shower sitting down. Some of them also include pulsing features which can be used to massage knots away.
Dip Tubes are Customized to Simplify Cleaning for Everyday Life
‌Customized dip tubes from cleaning bottles mean that your customers won't have to waste expensive soaps and cleaning agents ever again. Most of these are made of rigid materials, which direct the cleaning solution to the spray nozzle. High-quality tubes don't get clogged, so they're easier to clean. They also line up easily with the nozzle for better performance.
Built-in Soap Dispensers
When a dip tube is created specifically for a bottle, customers can get the most out of their cleaning products. Built-in soap dispensers are a popular feature in many kitchen and bathroom remodels. These dispensers make it easier to do dishes, wash your hands, and clean your kitchen without knocking over or losing track of the soap dispenser. Built-in dispensers can be attached to a flexible custom tube that evenly dispenses soap with a single pump cause soap and cleaning solutions to be wasted. ‌In the bathroom, built-in soap dispensers save valuable counter space which can then be used for storage or kept clear for a sleeker look.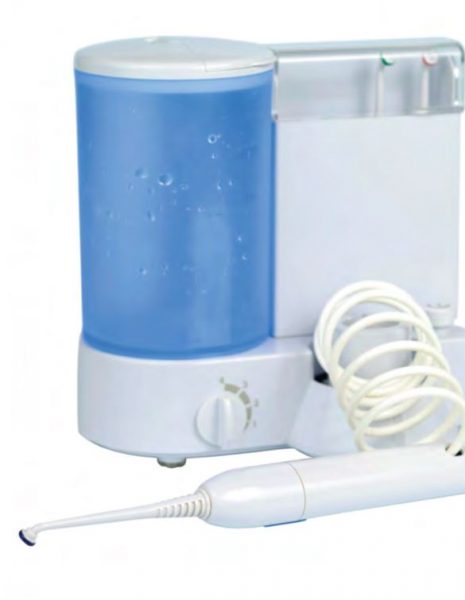 Oral Hygiene Products
‌Custom extruded tubing can also be used in a variety of oral hygiene products. Water flossers use water pressure to remove plaque from teeth, keeping them cleaner and healthier. Standalone water flossers use specially shaped small custom tubes to shoot pressurized water into the mouth, effectively cleaning areas that toothbrushes can't reach. Some water flossers can even be hooked into the shower, streamlining hygiene routines. Along with the small tubes that deliver water to the teeth, these devices also use flexible tubing to transfer water from the shower into the flosser.
‌
Inplex Creates Custom Tubing for a Cleaner, Better Life!
At Inplex Custom Extruders, we believe that it's important to know about the consumer products you use so that you can choose the best materials for your project. We manufacture top-quality custom tubing for every houseware application. Each product can be precision-made to your specifications, letting you easily meet your customers' cleaning and hygiene needs
‌
Contact us today!
Back to Blog