How To Order Custom Plastic Extruded Products
Custom extruded products are plastic products that are made to order based on specific customer requirements. The process of extrusion involves melting plastic material and forcing it through a die to create a desired shape and size. Custom plastic extruded products are sought out by many organizations. This involves finding a reliable supplier like Inplex and placing a custom plastic extruded order. Keep reading to discover how to order custom plastic extruded products.
Custom extruded products can be made from a wide range of plastic materials, including Rigid PVC, Polyethylene, Polyurethane, and other thermoplastics. The custom plastic extrusion process can be used to create products with a variety of shapes, sizes, and profiles, including tubes, rods, channels, angles, and more.
Common examples of custom plastic extruded products & industries include point-of-purchase displays, Oil & Gas industry, Conveyor Roller Sleeves & Covers, and more. The ability to create custom extruded products allows manufacturers to meet the unique needs of their customers and provide products that are tailored to their specific applications. Learn how to order custom plastic extruded products and why Inplex may be the best custom plastic extrusion partner for you!
6 Steps To Ordering Custom Plastic Extruded Products
Typically these are the 6 steps to order custom plastic extruded products. Ordering custom plastic extruded products properly is crucial because it ensures that the final product meets the customer's specific requirements and functions as intended.
Properly ordering custom extruded plastic products also ensures that the customer receives a product that is cost-effective and efficient, which can improve their bottom line and overall business success.
1. Determine Your Specific Custom Extrusion Requirements
The first step of ordering custom plastic extruded products is to determine the specifications of the product you require, including the dimensions, materials, tolerances, and any other relevant details.
View Inplex's full material list which can help you determine what material is best for your custom extruded product or application. Inplex has experts readily available to answer any of your questions during this step and all of the other steps to follow.
2. Find a Reputable Custom Plastic Extruder Supplier
Researching for a custom plastic extruder will indicate a reputable supplier. More specifically look for a supplier that specializes in plastic extrusion and has experience producing products similar to the one you need. You can search online, ask for recommendations from colleagues or industry contacts, or attend trade shows to find potential custom plastic extrusion suppliers.
When it comes to a reputable plastic extrusion supplier seek a supplier that has the following characteristics
Are you seeking a reputable custom plastic extruder supplier? Look no further than Inplex Custom Extruders. Inplex is a custom plastic extrusion company that specializes in custom plastic extruded production. We offer a wide range of plastic materials and can create custom extruded profiles to meet the specific needs of our customers.
Inplex is known as a reputable plastic extruder with a long history of experience and expertise. Inplex offers specialization in plastic extrusion, a full range of services, and a commitment to quality and exceeding industry standards.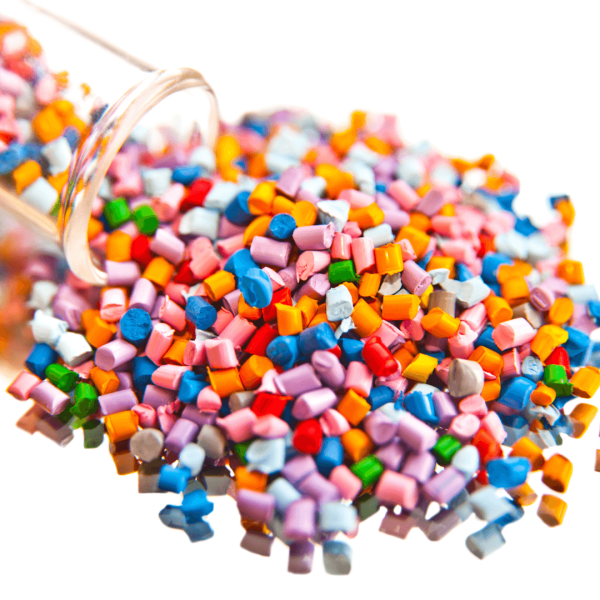 3. Request a Custom Plastic Extrusion Quote
Once you have identified a potential supplier, provide them with your product specifications and request a quote. The quote should include the cost per unit, minimum order quantity, lead time, and any other relevant details.
When collaborating with Inplex, kindly take note of our minimum order requirement of $10,000. Requesting a quote from Inplex is a hassle-free process. Simply visit our "Request a Quote" page, and provide us with information regarding the tubing, including its application profile and estimated quantity.
Our team will also inquire about the application environment, as we specialize in developing custom extruded products for both indoor and outdoor usage. Additionally, we would appreciate any information on any special requirements you may have for your custom extrusion project.
4. Review the Quote and Terms When Ordering Custom Extrusion Products
The next step in the process of ordering custom plastic extruded products from the supplier is to carefully review the quote and ensure that all your requirements are included. If there are any discrepancies or questions, ask the supplier for clarification. Negotiate the terms of the agreement, including pricing, payment terms, and delivery timelines.
At Inplex, we recognize the significance of producing a custom extruded plastic product that meets your specific requirements. We understand that every detail, from custom specifications to timely communication, is crucial to achieving your desired outcome. That's why it's essential to partner with a company like Inplex for your custom plastic extruded product needs.
Our team will review the quote and terms with you, ensuring that they align with your organization's objectives. Our top priority is to establish a positive and productive process to deliver precisely what you or your organization requires.
5. Place Your Custom Plastic Extruded Products Order With Inplex
Once you are satisfied with the quote and terms, place an order with the supplier. Be sure to confirm the delivery schedule and any other important details.
As mentioned Inplex makes their ordering process easy. One of the reasons top-rated brands choose us to manufacture their custom plastic extruded products is because of our streamlined ordering process.
Our newly designed website has been crafted to provide the optimal user experience, ensuring seamless navigation for our customers. The Inplex website is designed to simplify the ordering process, making it easier and more intuitive to use. With just a few clicks, you can quickly and easily place your order, streamlining the entire process from start to finish. At Inplex, we are committed to providing our customers with the best experience possible, and our new website is just one way we're making that happen.
From the initial consultation to the design and engineering of your custom extrusion product, Inplex ensures that the final product meets your exact requirements while saving time and avoiding unnecessary delays. Our quality assurance is top-notch and is one of the main reasons we stand out from competitors.
With an ISO certificate, Inplex is identified as a stable company with reliable standards. For the ninth consecutive year, Inplex fulfilled the ISO requirements and received re-certification, with zero minor and zero major non-conformances.
Inplex continues to be a major supplier of extruded plastic tubing, belting, and profiles. We utilize our own in-house tooling, which provides us with better quality assurance, the ability to make changes on the fly, and helps us save production time.
6. Receive Your Custom Extruded Plastic Products
When the custom extruded plastic products are delivered, inspect them carefully to ensure they meet your specifications and quality standards. Once your custom extruded plastic product is delivered you can provide feedback to the supplier about your experience and the quality of the products. This will help them improve their services and ensure future orders meet your expectations.
By choosing a custom plastic extruder with a streamlined ordering process, you can ensure that your custom extruded tubing and other products and applications are precisely created to meet your unique requirements. This not only saves time and eliminates company-related issues and delays but also guarantees that your final product is tailored to your specific needs.
At Inplex, we are the go-to custom plastic extruder in the industry, offering a highly efficient ordering process that provides our customers with a seamless experience. Our process serves as an initial start to a long-term business relationship, where we work closely with you and your organization to provide custom plastic extruded products that will serve you for years to come. With Inplex, you can trust that you're receiving high-quality products that exceed your expectations.
"Working with Inplex over the last year has been a pleasure. Whether working on developing a new product, or tweaking our shipping and packaging requirements the team at Inplex has been quick, responsive, and open to truly partnering with us moving forward. We look forward to growing with Inplex in the future."

– Chris A, Commercial Tubing
What Are Some of the Most Popular Plastic Extrusion Products You Offer?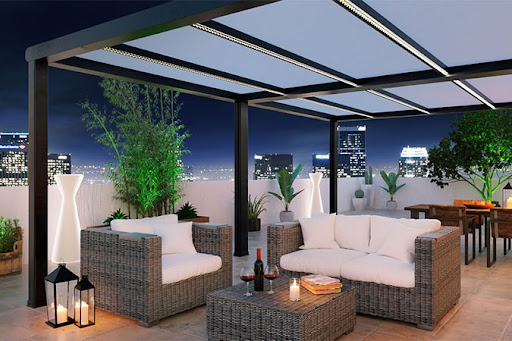 Inplex makes custom plastic extrusion products for many industries. We take pride in working with our customers directly to make their project visions come to life. This means that we customize our products to meet customer timelines, costs, and shipment needs. Here are just some of our most popular plastic extrusion products:
Order Custom Plastic Extruded Products From Inplex
Partnering with a trusted and reliable custom plastic extruder is essential to achieving the precise product you need for your specific application. At Inplex, we take pride in our streamlined ordering process, efficient design and engineering, and commitment to delivering high-quality custom plastic extruded products that exceed our customers' expectations
Looking for a quality plastics manufacturing partner for your next custom project? Contact Inplex and speak with one of our plastic manufacturing experts today. We can assist you in determining the specifications for your next custom plastics extruded project and answer any questions that you might have.
Back to Blog