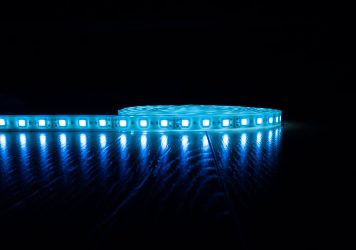 Products In Your Everyday Life That Are Manufactured By Inplex
Inplex Custom Extruders provides profiles and tubing for a wide range of needs. Our in-house tooling and engineering have helped numerous clients save time and money.
Consumer housewares, electric utilities, lighting, Point-of-Purchase (POP) displays, and highway safety industries are just a few who benefit from our custom plastic tubing products.
We also create products that you can use in your everyday life. Learn more about these products below.
Spray and Aerosol Dip Tubes
We are well-versed in developing high-quality, custom plastic tubing, including spray and aerosol dip tubes. We manufacture all of our tubes according to industry standards. This means that you will avoid issues associated with poor-quality dip tubes, such as residue build-up and tubes becoming stuck.
We use several types of materials for our tubes:
Santoprene: Lightweight and rubbery. Good temperature and chemical resistance.
Polyurethane: Extremely durable, great abrasion resistance, and offers protection from fuel and oils.
Flexible vinyl (FPVC): Versatile and useful for plastic packaging.
Flexible nylon 11 and nylon 12: Chemical-resistant and durable. Well-suited for industrial applications that require increased chemical and heat resistance.
Low density and linear low-density polyethylene (LDPE and LLDPE): Cost-effective with good chemical resistance.
Lawn Sprinkler System Tubing
We also manufacture custom plastic profiles like lawn sprinkler system tubing. Our tubing can be as flexible and long as you want and allows for positioning around plantings, hardscapes, uneven terrain, terraces, and more. Whether opaque or transparent, flexible or rigid, we will tailor plastic profiles that you can use in your backyard and home.
Plastic Extrusion Coating for Electrical Utilities
Inplex creates custom plastic extrusion coating that can protect metal wires, bars, and tubes from harsh conditions. Our Dual Durometer plastic manufacturing capabilities enable us to implement different hardnesses, which means we can make coating as rigid or flexible as you want it to be.
We provide custom jacketing solutions for the following:
Coated conduit
Guy wire guards
Raceways
Coated wire
U Channels
Busways
Flexible and Rigid Pipes
We offer flexible and rigid vinyl pipes that you can use for a variety of home applications, including drinking and wastewater pipes and cable and wire insulation. Vinyl is one of the most flexible and cost-effective materials due to its processability and versatile properties, so we can create any kind of pipe you want. We can use the extrusion process with a plasticizer to make PVC very soft.
Price Tag Holders in Point of Purchase Displays
Inplex also makes price tag holders in Point of Purchase (POP) displays. Many retail stores use these tag holders to show pricing and product information to customers. We can manufacture the following POP display assets:
Rail strips
Display legs
Display channels
Shelf strips
Banner holders
Shelf edging
Lens Covers
Another product we offer is lens covers. These covers empower you to create the ambiance and environment you want. They come in any shape or size and can be used in industrial, business, and home settings.
LED Channel Strip Covers
In addition to lens covers, we also offer LED channel strip covers. These long and narrow covers are perfect for linear LED strip lights because they:
Empower you to use LED strip lights like a traditional lighting fixture. For example, if you want to attach LED strip lights around your house, you can get a U-shaped LED channel strip cover to attach to your LED lights.
Limit direct glare. Without LED channel strip covers, your LED strip lights may shine directly into your eyes, causing discomfort.
Sign Poles
Inplex manufactures plastic sign poles that you often see on highways. Traffic attendants often use these poles to warn drivers of dangerous roadside conditions ahead, such as slippery ice and broken pavement.
Pavement Markers
We create high-quality pavement markers. These are small, plastic safety devices that you can see on some roads. They are typically perpendicular to driving directions and are used to mark the following areas:
Mountainous areas
Dangerous sections of the road
Edge lines
Gates and entrances of schools, institutions, and companies
Downhill parts of roads
Ends of highways
Continuous, sharp turns
Our pavement markers often include a lens or shiny layer that reflects automotive headlights, making them easy to spot even during the darkest of nights.
Snow Poles and Posts
Finally, we offer snow poles and posts. Like our other highway products, our snow poles and posts come in multiple colors and shapes. They also have reflective and fluorescent surfaces to help plow operations avoid causing damage to fixed objects and vehicles.
Experience the Inplex Difference
Inplex's team of plastics experts and engineers have ample experience in designing customized products for clients. We use our expertise to design custom plastic profiles, plastic tubing, and a wide range of other products. Contact us to find out how we can help your project come to life.
Back to Blog